ABOUT US
Science in the service of Man
Central Lab is a state-of-the-art laboratory of high standards, that performs a wide range of specialized and non-specialized tests, with valid and immediate results.
By providing reliable services, our mission is the complete satisfaction of our network of partners.
Since its establishment in 2015, Central Lab has invested in the quality of its services and in the installation of robotic technology analyzers. The speed of our analytical systems and our computerized interface with each partner laboratory, combined with the reliability of our services, ensure the satisfaction of our network of partners.
The core of the Central Lab's organization and operation is the Quality Control and Scientific Support Centre, which continuously monitors and supports the reliability of each diagnostic result on a daily basis.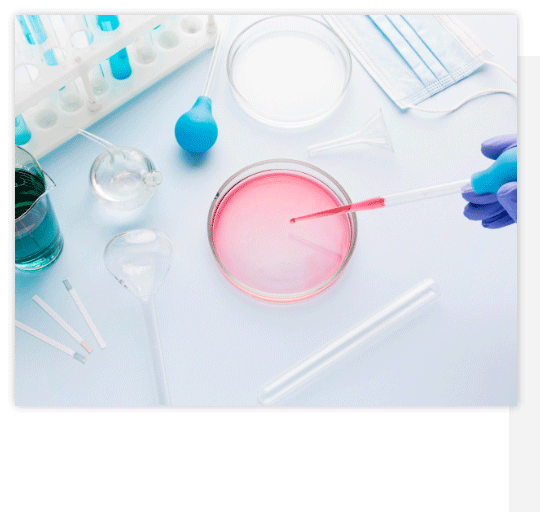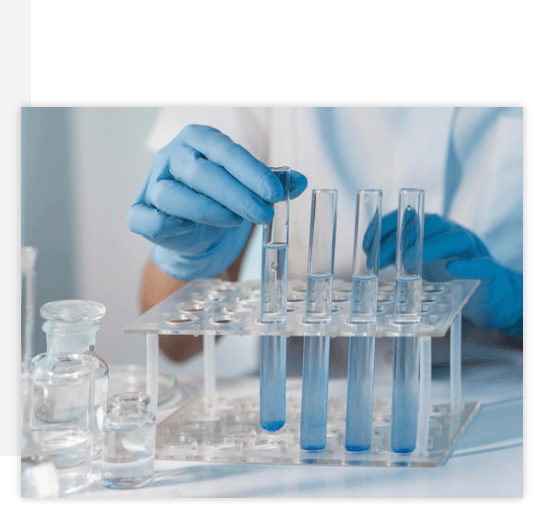 With respect to the rules of medical ethics and guided by the modern needs of our fellow laboratory physicians and partner laboratories, we make a difference with:
Highly qualified staff
Innovative equipment
Accredited tests
Specialized services
Highly competitive prices
We want our identity to reflect familiarity and consistency in everything we do. Our desire is to shape along with our clients and partners solutions that address their needs and expectations in the best possible way.
By doing so, we will maximize opportunities and mitigate risks, contributing to excellent results, operational efficiency and improved profitability for our partners.
QUALIFIED
Scientific Personnel
Our laboratory personnel consist of scientists (physicians, biologists, molecular biologists, chemists and technologists) with scientific specializations, many years of experience and a high sense of responsibility for laboratory and scientific support to each partner healthcare provider.
Committed to provide top quality services, we systematically monitor scientific developments and continuously invest in the training and specialization of our staff through participation in training programs and scientific conferences.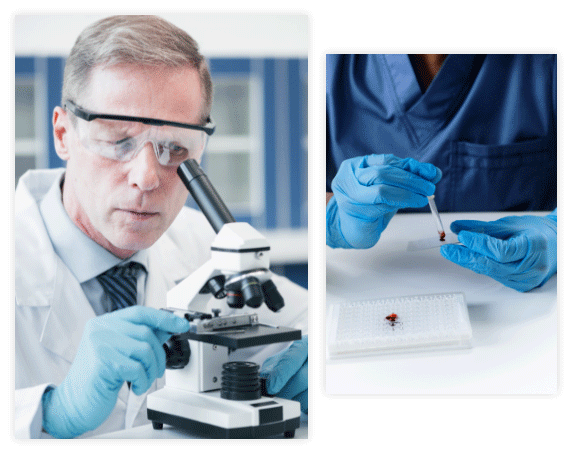 CENTRAL LAB SERVICES
Get to know our services
Comprehensive services that cover a wide range of medical laboratory diagnostics.


MICROBIOLOGY
The Microbiology Department deals with the microbiological diagnosis of the causes of infectious diseases. It uses modern techniques and procedures as defined by International Quality Organizations (CLSI, EUCAST, WHO).

BIOCHEMICAL
The biochemical laboratory operates with automated systems of modern technology and high standards that ensure speed and reliability throughout the range of clinical chemistry tests.

HEMATOLOGY
The Hematology Laboratory, with the help of automatic Hematology Analysers and Coagulation Analysers of modern technology, as well as with the application of reference methods such as high performance liquid chromatography (HPLC), carries out highly reliable Hematology tests, which are particularly important in Clinical Diagnosis.

CYTOLOGY
In our Cytology department we perform tests on vaginal extracervical and intracervical smears (PAP test – thin Prep), cytological tests on urine, sputum, breast secretions and other biological materials, tests on thin needle aspiration material (FNA) of the thyroid.

HORMONOLOGY
The Hormonology Department of our laboratory performs a large number of hormonal analyses every day, which serve to monitor the normal functioning of the endocrine glands and the diseases associated with them.

IMMUNOLOGY/VIROLOGY
The Immunology – Virology Department of our laboratory has modern equipment and uses techniques that include Immunofluorescence, Elisa, Nebulometry, Immunochromatography, Agglutinin reaction etc.

MOLECULAR
BIOLOGY
The Central Lab laboratory has a fully equipped Department of Molecular Genetics, Biosafety II. It performs a large number of specialized diagnostic tests, essential in the prevention, investigation of predisposition, early diagnosis and monitoring of diseases related to hereditary diseases or infectious diseases.

ALLERGIES
The Allergen Testing Department of our laboratory performs allergen testing with the ImmunoCAP® reference method of Phadia® Laboratory Systems.
CENTRAL LAB NETWORK
Meet our network of partners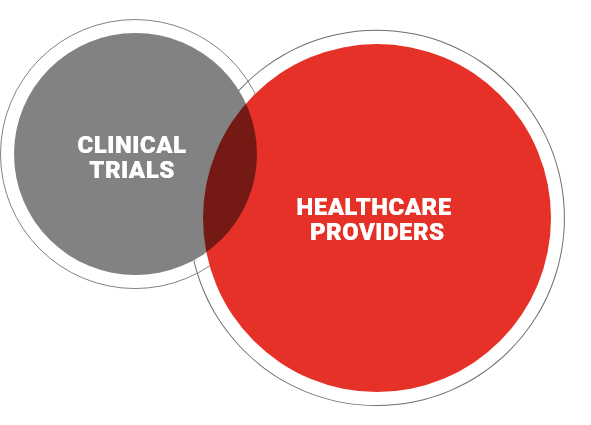 ACCREDITATIONS
Quality Control
All our services are certified with the International Quality Standard ISO 9001:2015. The transport of biological samples from our partners' facilities is conducted by private vehicles, equipped with refrigerated chambers, applying all the rules of safe transport UN3373. The majority of our laboratory analyses are accredited with the International Accreditation Standard ISO 15189:2012 of the Hellenic Accreditation System (ESYD).
Learn More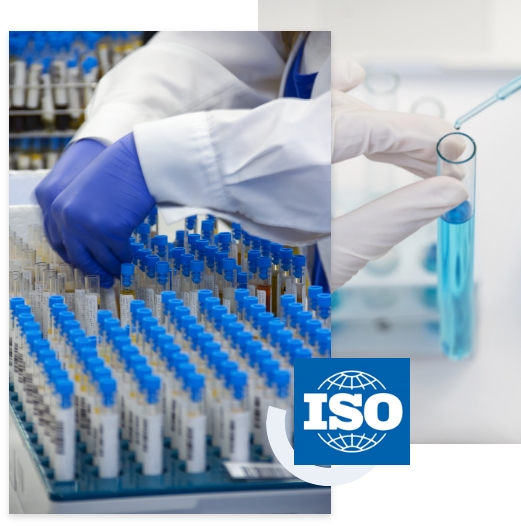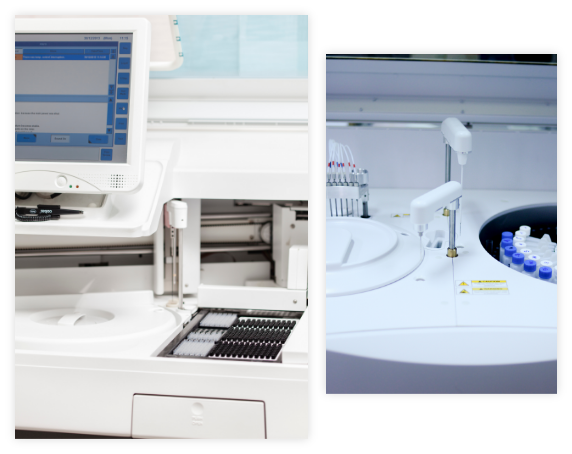 STATE-OF-THE-ART
Equipment
Central Lab is one of the most modern, automated laboratories in the country.
Our facilities are located in the Municipality of Nikaia and include carefully designed and properly equipped spaces, in order to meet the requirements of the ever-evolving fields of laboratory medicine.
All of our laboratory departments are equipped with state-of-the-art medical equipment and automated robotic systems.
Our innovative equipment, combined with the scientific training of our staff and their many years of experience, ensure our partners the absolute validity of our diagnostic testing.
Learn More